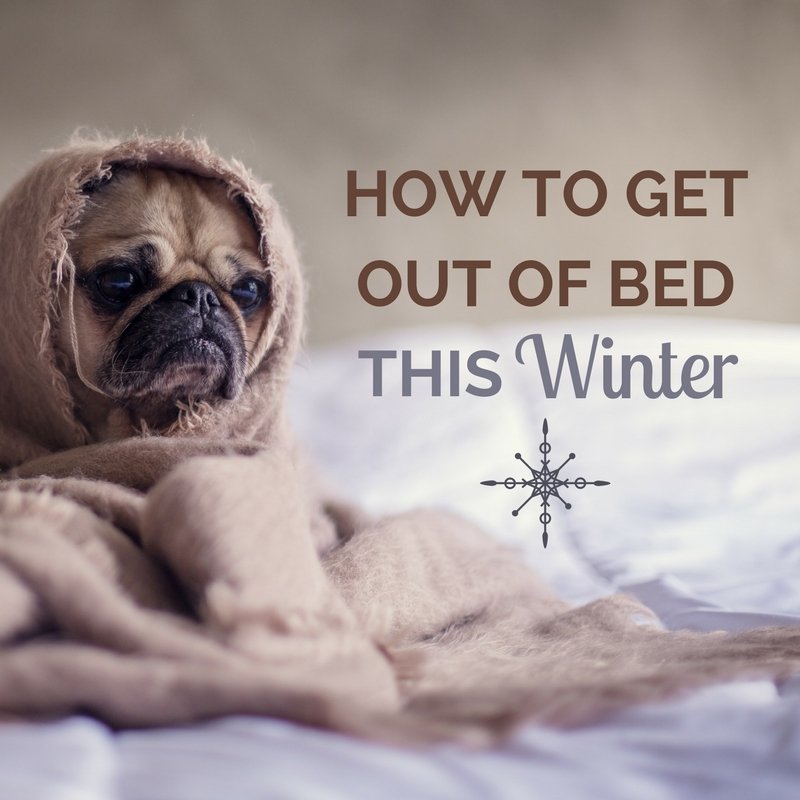 How To Get Out Of Bed On A Cold Winters Morning
As the cold depths of winter encroach it gets harder and harder to get out of bed every morning to make a dash for the shower. Although Putnam products make your bed so much more comfortable we all know you need to get out of bed and get to work. So see below for some tips to help get you out of bed in the morning. 
Lay out your clothes the night before. If you know what you are wearing it will make getting ready a whole lot quicker in the morning as well as reducing the mental effort needed to get out the door.
Programme your heating, if you have controllable central heating why not set it to turn on 30 minutes before you get up? We all know for optimum sleep you are meant to sleep in a cool room (see here for our sleep guide). However when it comes to getting up the last thing you want is a freezing cold house.
Try an app (if you have a smart phone). There are many sleep apps that allow you to set a desired wake up time and measure your bodies movements and breathing waking you at a time when you are in lightest sleep. Leaving you feeling refreshed. I have tried and recommend Sleep Cycle alarm clock however there are lots available to download and try.

Prepare your bag and lunch the night before. 

Similar to laying out your clothes being prepared in the morning will allow you those extra moments in bed.
Don't skip breakfast. It really is the most important meal of the day and can help with weight loss, kick starting your metabolism and giving you the energy needed for the day ahead.
Programme your body clock, try to get the recommended 8 hours sleep, going to bed at a sensible time will allow you to naturally wake up at a sensible time too. You will also feel more refreshed for that day making you more productive and active.
A good start in the morning is due to a good nights sleep, similar to the point above making sure you are well rested has its pay offs. Did you know your pillow can affect your health? Having a pillow that supports your head and keeps your spine aligned can reduce headaches and back pain as well as giving you a more restful nights sleep. Try the Putnam pillow which is purchased and recommended by the NHS, Occupational therapists and chiropractors. 
What helps you get out of bed in the morning? Reaching for that mug of Coffee? A gradually lightening mood light? Let us know in the comments below or on social media.
---