ABOUT THE INFORMATION WE COLLECT AND HOLD DURING RECRUITMENT
About the information we collect and hold DURING RECRUITMENT

Up to and including the shortlisting stage
The information we collect

How we collect the information

Why we collect the information

How we use and may share the information

Your name and contact details (ie address, home and mobile phone numbers, email address)

From you

Legitimate interest: to carry out a fair recruitment process

Legitimate interest: to progress your application, arrange interviews and inform you of the outcome at all stages

To enable HR personnel or the personnel in the relevant department to contact you to progress your application, arrange interviews and inform you of the outcome

To inform the relevant manager or department of your application

Details of your qualifications, experience, employment history (including job titles, salary and working hours) and interests

From you, in the completed application form and interview notes (if relevant)

Legitimate interest: to carry out a fair recruitment process

Legitimate interest: to make an informed decision to shortlist for interview and (if relevant) to recruit

To make an informed recruitment decision

Your name, contact details and details of your qualifications, experience, employment history and interests

From you, in the completed application form and interview notes (if relevant)

Legitimate interest: to carry out a fair recruitment process

Legitimate interest: if you are unsuccessful in your application, your details may be passed on to an associated company to see if they have any suitable vacancies

To see whether an associated company has any suitable vacancies

Details of your referees

From your completed application form

Legitimate interest: to carry out a fair recruitment process

To carry out a fair recruitment process

To comply with legal/regulatory obligations

Information shared with relevant managers, HR personnel and the referee

Before making a final decision to recruit
The information we collect

How we collect the information

Why we collect the information

How we use and may share the information

Information about your previous academic and/or employment history, including details of any conduct, grievance or performance issues, appraisals, time and attendance, from references obtained about you from previous employers and/or education providers ☐

From your referees (details of whom you will have provided)

Legitimate interest: to make an informed decision to recruit

To comply with our legal obligations

Legitimate interests: to maintain employment records and to comply with legal, regulatory and corporate governance obligations and good employment practice

To obtain the relevant reference about you

To comply with legal/regulatory obligations

Information shared with relevant managers and HR personnel

Information regarding your academic [qualifications ☐

From you, from your education provider

Legitimate interest: to verify the qualifications information provided by you

To make an informed recruitment decision

May be shared with external consultants and academic institutions to carry out background checks.

Your nationality and immigration status and information from related documents, such as your passport or other identification and immigration information ☐

From you and, where necessary, the Home Office

To enter into/perform the employment contract

To comply with our legal obligations

Legitimate interest: to maintain employment records

To carry out right to work checks

Information may be shared with the Home Office

A copy of your driving licence ☐

From you

To enter into/perform the employment contract

To comply with our legal obligations

To comply with the terms of our insurance

To make an informed recruitment decision

To ensure that you have a clean driving licence

Information may be shared with our insurer
You are required (by law or in order to enter into your contract of employment) to provide the categories of information marked '☐' above to us to enable us to verify your right to work and suitability for the position.
* Further details on how we handle sensitive personal information are set out in our Data Protection (Employment) Policy which you can access by contacting our HR department (info@putnams.co.uk) enquiries will be forwarded onto the relevant person.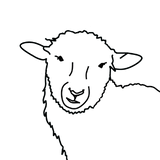 Made in Devon
We make our products from our UK factory.
Happy customers
Read some of our many 5 star reviews!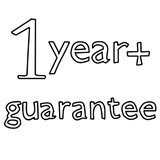 Long guarantees
We guarantee our products for durability.